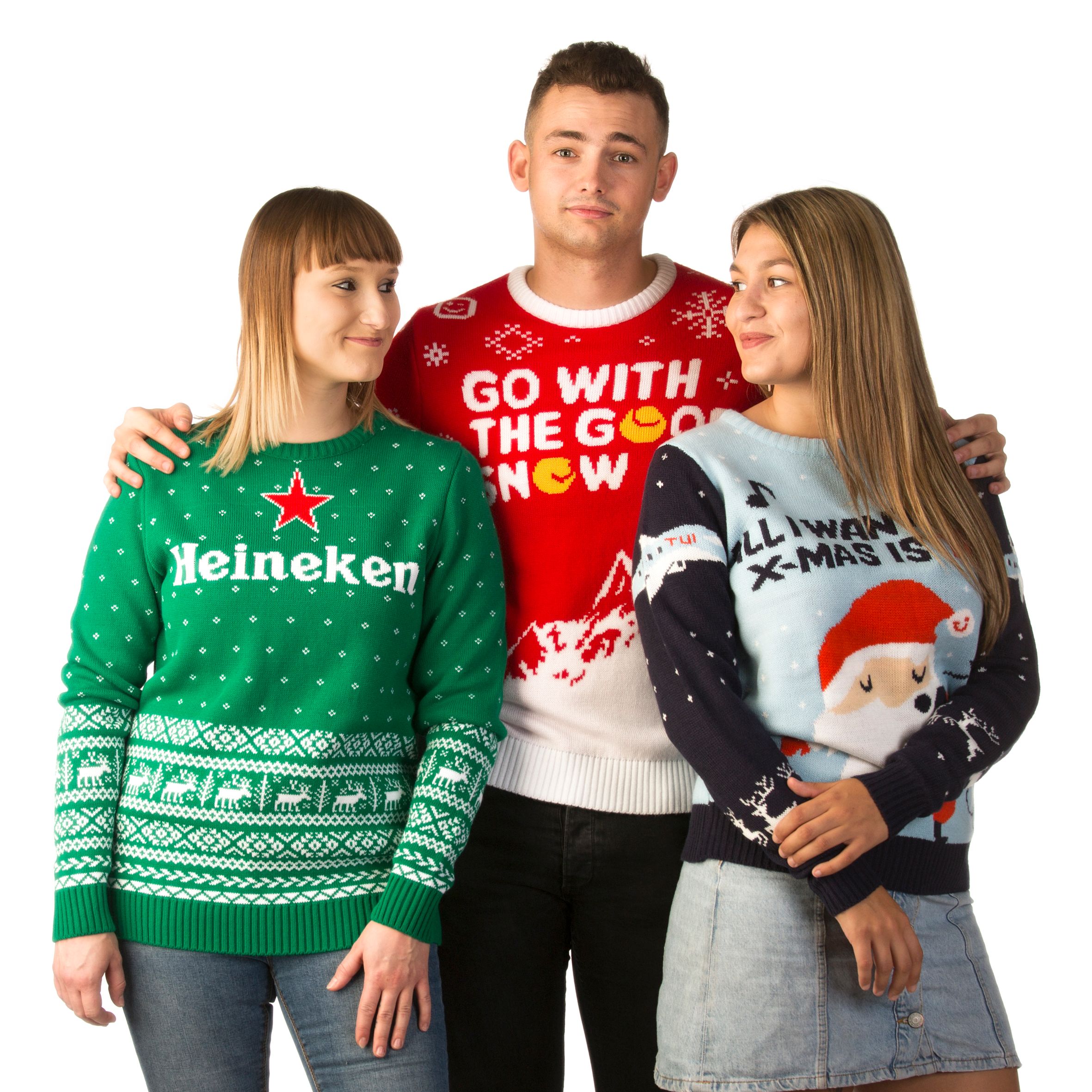 Your own personalized Christmas sweater?
Every year we see more and more wrong and especially personalized Christmas sweaters during the Christmas period. This trend has blown over from the UK, where it has been a tradition for years! It is mainly the companies that are very present here and put their brand in the spotlight in a fun and original way. In Belgium too, more and more companies see the usefulness and pleasure of a wrong Christmas sweater. Think of Tui, Rodenbach, Gulden Draak, ...
More info?
Design your own Christmas sweater?
Yes, you can design your own Christmas sweater. This can be done starting from 25 pieces and prices start at €13/sweater. Still looking for a fun way to promote your company? We recommend a fun, ugly Christmas sweater! It's also great for your staff and your social media.
More info?